The American Exchange Bank was incorporated July 13, 1889 and bank business began on September 9, 1889. The incorporators were F. E. Stevens, E. A. Stopher, W. S. Waters and C. D. Stevens. The bank first used an existing building near the corner of 4th and D Street.  This two-story brick building was 60 ft by 28 ft by 24 ft and had brick walls 14 inches thick. The vault in the building was 14 ft by 14 ft by 12 ft. The building cost of the 1892 building was $4,911.89.  The bank occupied this building for 82 years. In 1974, the bank built a new 40 ft x 60 ft building one block north to its present location at 151 N. Fourth Street.   This building also has a full basement available for community meetings.
The Aldrich family became involved with the bank on April 1, 1909. On that date John P. Cobb purchased 60% of the bank stock and Charles S. Aldrich purchased 20%. These two became president and vice-president and received a monthly salary of $75.  Bess Streeter Aldrich, best selling Nebraska author, became an active part of the bank in 1925 when her husband, Charles S. Aldrich, died suddenly. In 1933, President Franklin D. Roosevelt declared the Holiday Banking Act, in which all banks closed for four days.  Any banks that did not have enough capital had to remain closed. American Exchange Bank did not have enough capital.  Because of Bess Streeter Aldrich's personal capital addition to the bank, it was able to stay open for business.  Mrs. Aldrich continued as a director of the bank until 1938.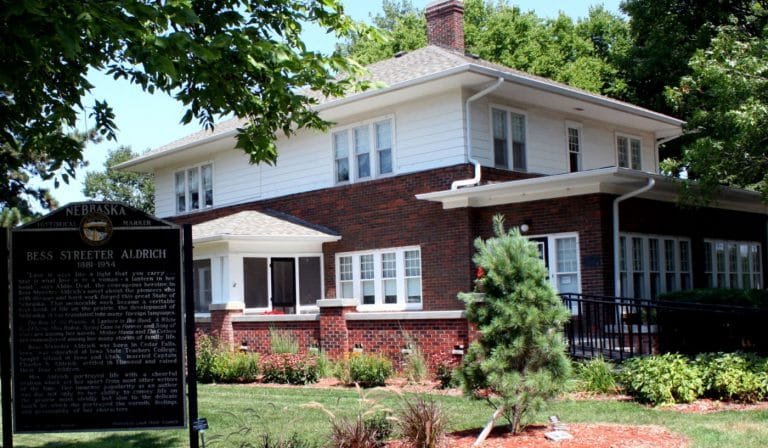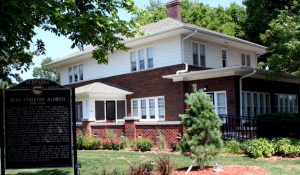 The Clements family became involved with the bank in 1907, when Guy L. Clements started working as a teller at the age of 19.  On March 9, 1910, Guy's father Byron I. Clements purchased 15% of the bank stock and became vice president. Guy then became assistant cashier at the age of 22. After John Cobb's death in 1938, Guy Clements purchased the Aldrich family shares from Mrs. Aldrich and became president of the bank. Guy's son Dwight started working at the bank in 1948.  Guy remained president until his death in 1970.  Dwight was president of the bank from 1970 until 1982. Dwight's sons Gregory, Richard and Robert joined the bank during that time.  They purchased controlling interest in 1982.  Richard started in February 1976, Robert in December 1978.  In 1982, Richard became President, Robert, Executive Vice President, and Gregory served as a Director and later as webmaster.
In 2009, American Exchange Bank hired the 5th generation Clements family member.  Robert Clements' son Andrew, earned a BA degree from Doane College and a diploma from the Graduate School of Banking at the University of Colorado, Boulder.  Andrew was named vice president in November of 2015.   Richard's son Aaron Clements began working at the bank in September 2015.  He brings past successful commercial business ownership experience and has completed the School of Banking Lending Principles.  Aaron's wife Alicia has a BS Degree from the University of Nebraska – Lincoln and is enrolled in the Nebraska Advanced School of Banking.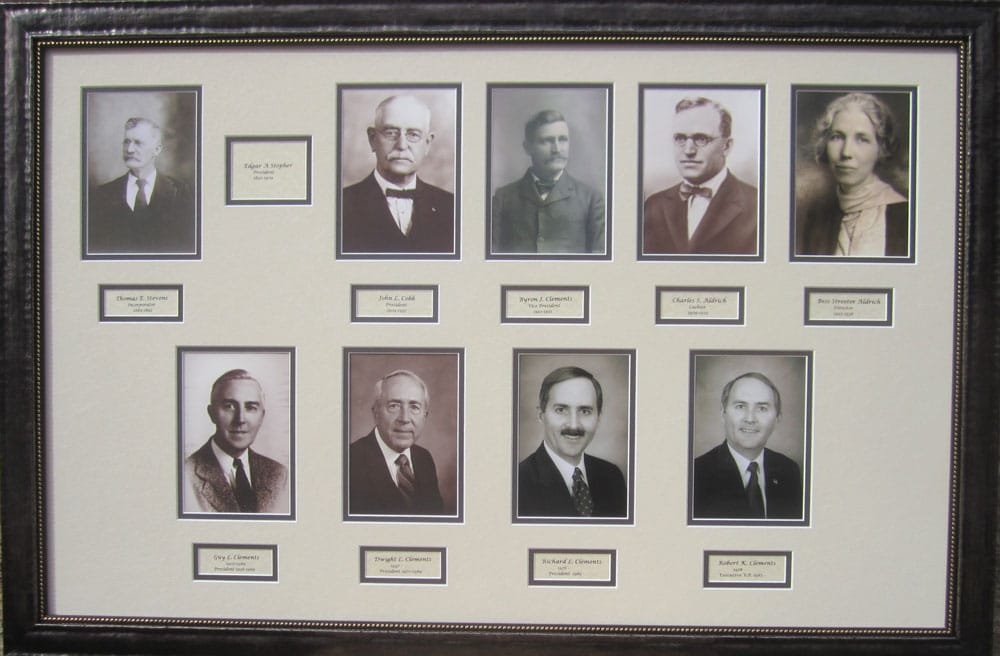 In 2000, American Exchange Bank started a full service branch office at 440 D Street, Eagle, Nebraska, with an ATM on site.  The bank also has two other ATM locations.  The bank remains the oldest chartered bank in Cass County, Nebraska and has over $44 million in assets as of March 2016.  It continues to provide strong support to the communities, schools, and charitable organizations of Elmwood and Eagle.